Emergency Vehicle Warning System
A high-visibility advance warning system, solar-powered BlinkerSign from TAPCO™ BlinkerSign can be wirelessly activated from multiple methods, including a push-button in the vehicle station or remote activation key fobs in emergency vehicles. TAPCO's Fire Station Traffic Warning Systems provide a brilliant, real-time warning to drivers approaching a fire station when emergency vehicles are about to enter the street. Wireless activation and solar power simplify installation, with no need for concrete cutting, trenching or special work crews.
Emergency crews deserve safe, ready access to streets adjacent to their fire house or emergency vehicle location. The egress onto the street or highway may pose visibility challenges (such as curves and obstructions), or the posted speeds may warrant an added warning. Speeders and distracted drivers only compound the problem.
Features & Advantages
Ideal for poorly lit approaches, and those with visibility challenges
No need for concrete cutting, trenching or special work crews
Programmable features include duration of flash cycle
Saves lives
Reduces injuries and accidents
Zero electrical costs
Federally approved (FHWA)
Solar powered systems are independent of grid power outages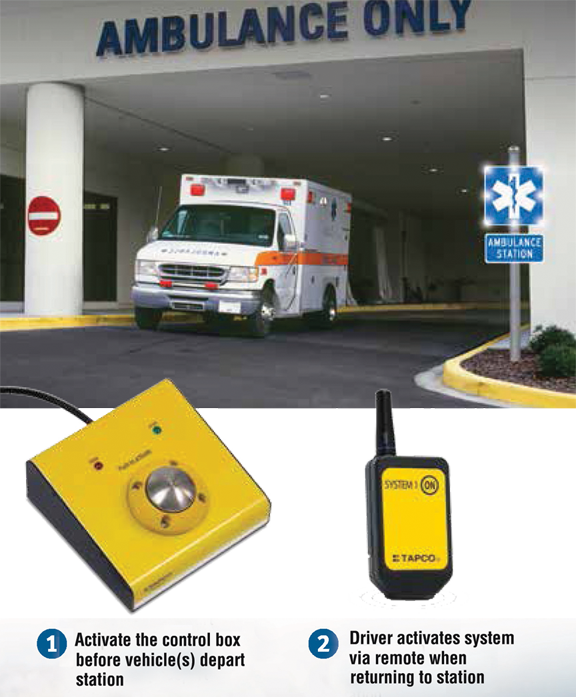 Brilliant, real-time alerting of departing and returning emergency vehicles