Breakaway Post Systems
Breakaway Systems are designed to be used for rapid replaceability of damaged signs in all areas but are especially beneficial in high-impact areas, like center medians, islands, large rights-of-way, bull noses, turning radii, bridge abutments and sharp curves.
Lap Splice U-Channel Breakaway Systems
The Lap Splice Breakaway System is designed to give the user an easy-to-install, ground mounted, bolted-base breakaway system for any size U-Channel, up to 4 lb. posts, at a cost that is remarkably less then competitive U-Channel breakaway systems.
The Lap Splice Breakaway System securely nests U-Channel ground posts (standard 3'6″) with top posts (of various lengths) and forms a union which is as strong as the posts themselves.  The Lap Splice spacer bars have holes drilled for 1st and 5th hole placement, thereby eliminating any possible user assembly confusion.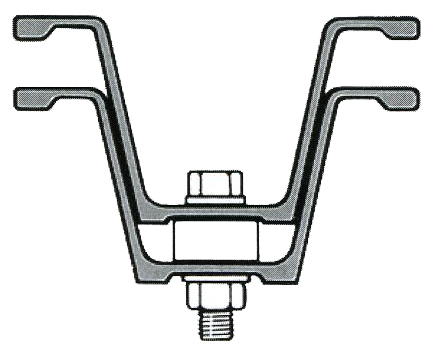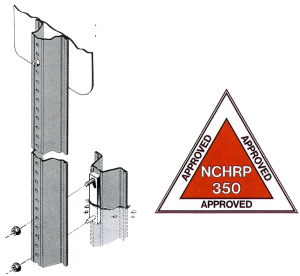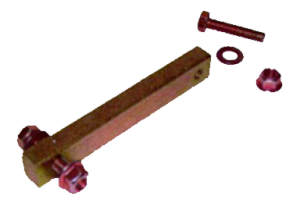 Slip-Safe U-Channel Breakaway System

The Slip-Safe U-Channel Breakaway System is an ideal breakaway system for high-impact areas.  It installs very quickly and is a durable, safe and reusable system.
The Slip-Safe Supreme Breakaway System is an ideal alternative for mid-size sign supports.  Its base post is a direct-drive unit composed of two RIB-BAKs bolted together, requiring only conventional power tools for installation.
Save