RRFB-Push 2 Cross

Pedestrians have peace of mind with a safer crossing through the simple push of a button.
RRFB Push 2 Cross Applications: Pedestrian Crossings • School Crossings • Advanced Crosswalk Warnings
Push 2 Cross is an MUTCD Compliant solution for controlled safe pedestrian crossings and is perfect for safe routes to school, complete streets or for mid-block pedestrian crossing applications. Configuration settings for Push 2 Cross is made easy through TC Connect, a secure WiFi connection platform developed by TraffiCalm, requiring NO internet connection, special apps or software! With any browser enabled device, the user can select from multiple options and settings.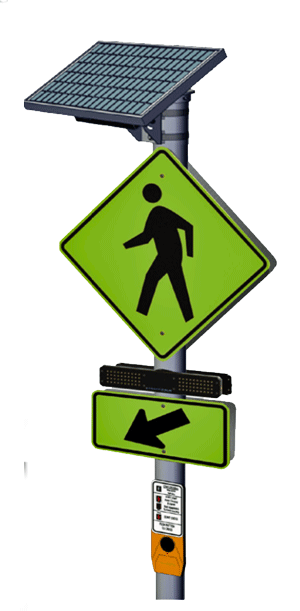 80 High intensity amber LEDs for redundancy and uniform light distribution
MUTCD approved RRFB flash pattern
Exceeds SAE J595 Class 1 Intensity
Meets SAE J578 for chromaticity
Each of the 80 LEDs have built in 15 degree UV resistant lens
Horizontal aiming adjustment
Side-mounted LEDs for a side visual confirmation
Dimensions: 24"x24"x.85"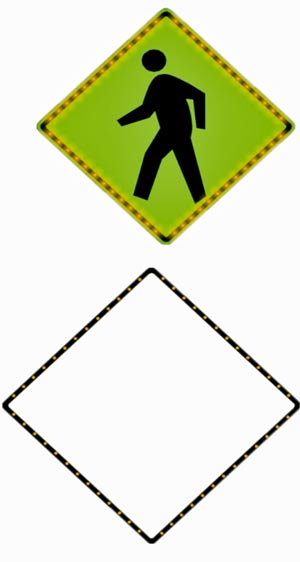 Fully assembled, one piece construction
Complete edge-lit illumination within the sign border
Hermetically potted and sealed
3M VHB Tape and optional self-tapping mounting screws create secure adhesion to sign
High intensity LEDs rated for 100,000 hours
24", 30", 36", 48" rings available