Safety Accessories
Prevent accidents and mark dangerous areas with our safety accessories.
Be prepared on the road with our line of traffic safety accessories such as safety flares, flashlights, flags and any other accessories in that time of need! Don't break down without being prepared! Choose from our Universal Road Flare Kit that contains 6 extremely durable, rechargeable 18-LED flares that are a safe alternative to incendiary flares.  These flares are smokeless, flameless, non-toxic, waterproof, crush proof and come with an impact resistant rubber housing.  Visible up to one mile. Or choose the LED Baton Road Flare Kit which is rechargeable with 2 flex fit tripods to hold the flare in a vertical position. No batteries to replace!
Other Safety accessories include barricade tapes that prevent accidents and mark dangerous areas with various legends and sizes. Call to speak to an Account Executive at 800.338.5685.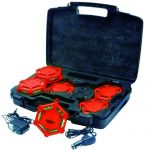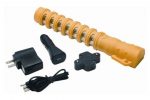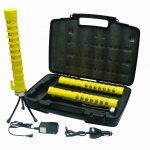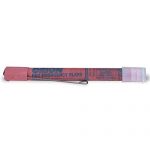 Classic Road Flare
Single


Classic Road Flare
4-Pack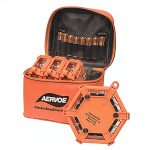 Universal Road Flare 4-Pack
w/Charging Station


Repulpable Barricade Tape