Traffic Calming Devices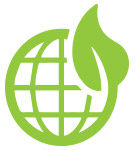 Traffic calming devices address the ever critical speed control problem that every community has.
Recycled rubber products help the environment and every community by "going green". The combination of the two are shown here in the products featured – speed humps, speed bumps and parking blocks.
Recycled Rubber Speed Humps
Rubber speed humps are generally used in residential areas to slow cars to between 10 to 20 m.p.h. while keeping traffic moving. They are also perfect for school zones, hospitals, malls, apartment complexes and any place where traffic calming is needed. Speed humps are constructed of 100% recycled rubber interlocking units with a tongue and groove system. This make-up allows the humps to be linked together to cover the width of any roadway. End caps are available to provide a smooth finish to the ends of the hump. Reflective yellow or white tape on each section increases visibility. Install humps into asphalt with rebar spikes and into concrete with lag bolts and shields.
Handicap Park-It® Recycled Rubber Car Stops
Highly visible, durable and designed specifically for handicap parking spaces
Molded white reflective tape
Installs with rebar spikes on asphalt surfaces and lag bolts and shields on concrete surfaces
Warranty: 3 years on the product and 1 year on the tape (under normal use)
Blue color is not covered under warranty
Hardware sold separately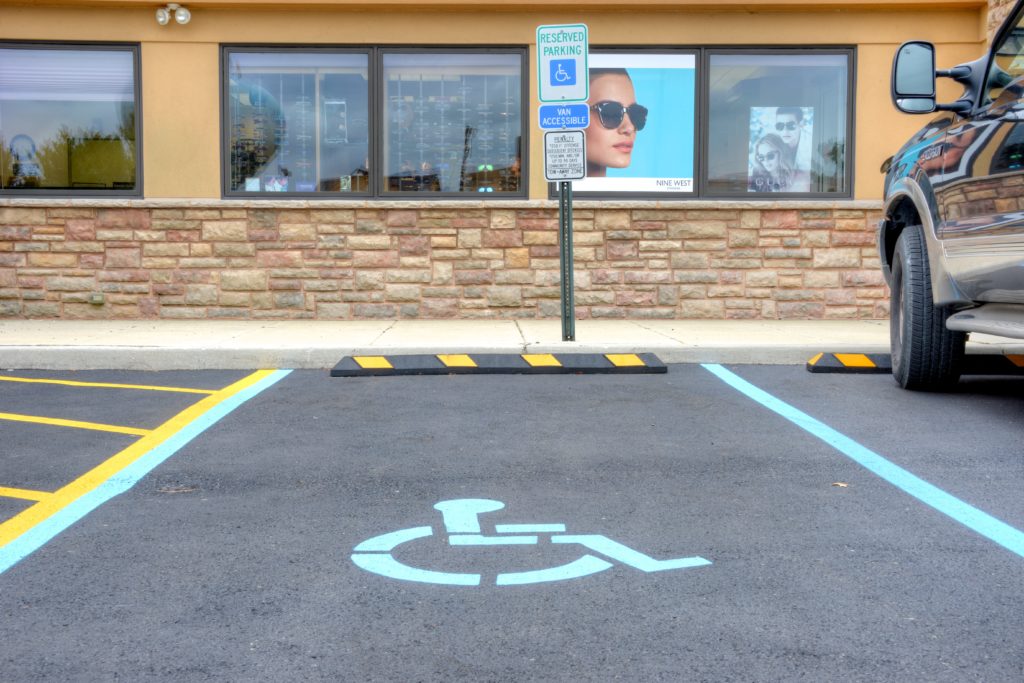 Park-It® Recycled Rubber Car Stops
The safest, smartest parking device to protect your car!
Easy to install
Molded reflective tape, available with yellow or white
Installs with rebar spikes on asphalt surfaces and lag bolts and shields on concrete surfaces
Warranty: 3 years on the product and 1 year on the tape (under normal use)
Hardware sold separately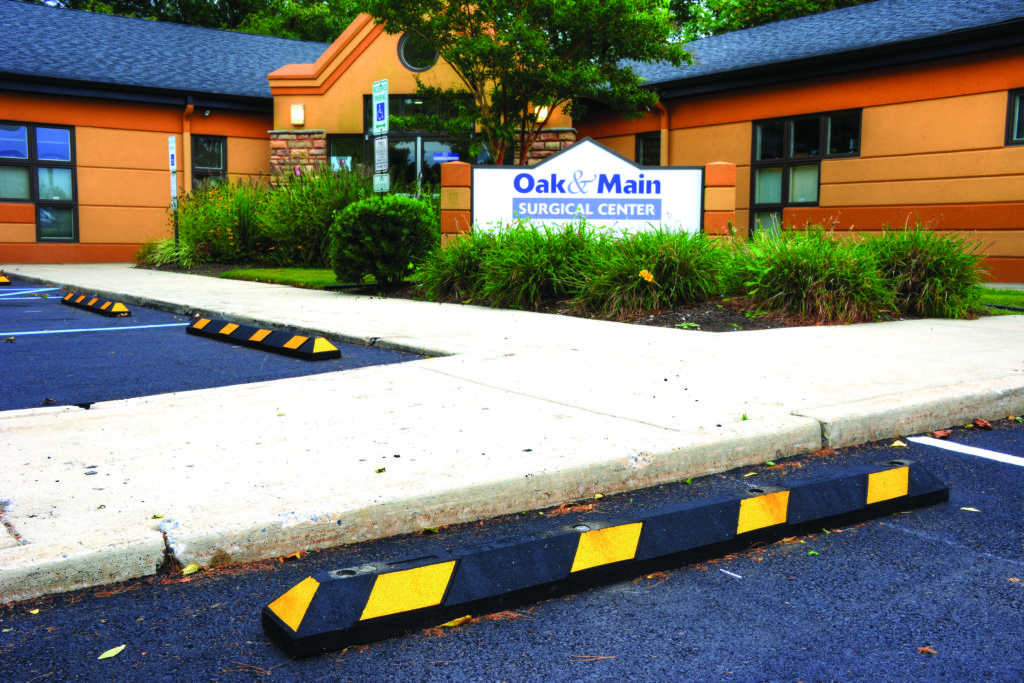 Maintenance Free Recycled Plastic Parking Stops
Made from 100% recycled, solid plastic
Chip and crack free
Withstands abuse from gas, oil, salt, sunlight and chemicals
Molded in solid colors and never need painting
Maintenance free and can be installed by one person
Includes installation hardware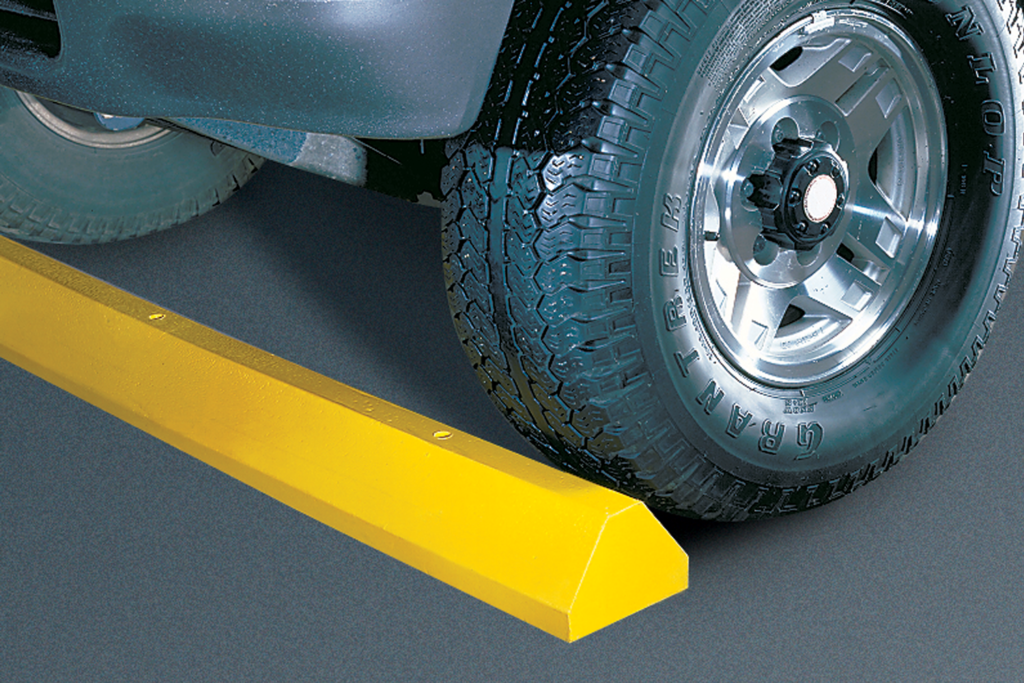 Easy Rider® Recycled Rubber Speed Bumps
Molded reflective tape and cat's eye reflectors
Channeled bottom covers cabling
End caps
Installs with rebar spikes on asphalt surfaces and lag bolts and shields on concrete surfaces
Warranty: 3 years on the product and 1 year on the tape (under normal use)
Recommended for high pedestrian areas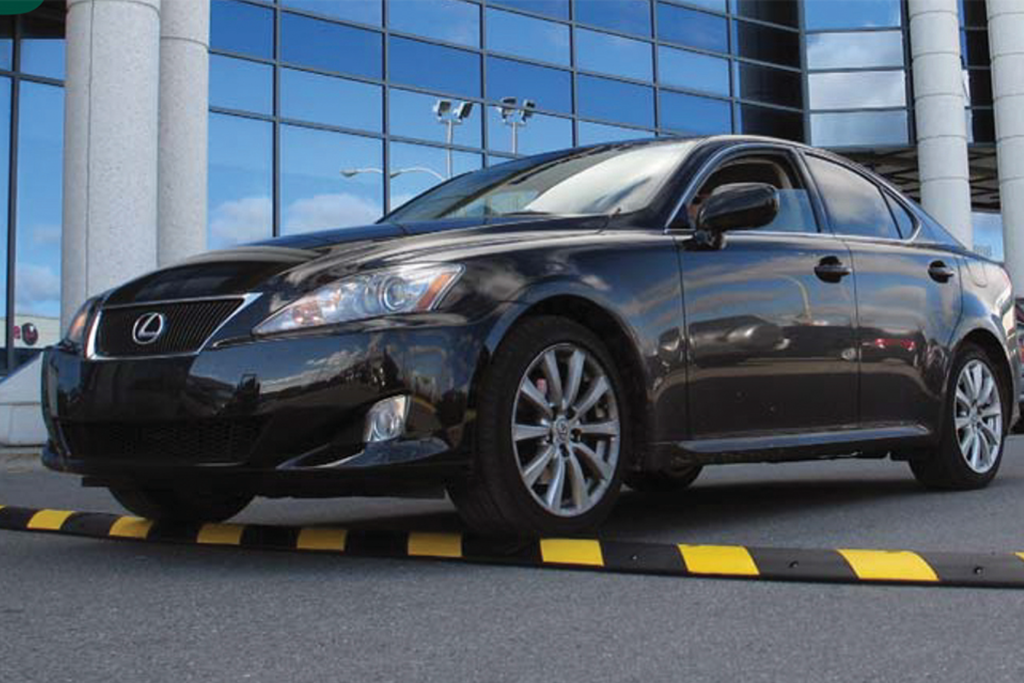 Alley Bumps
Specifically designed to address speeding and cut-through traffic in alleyways
At 3" high, this aggressive device brings vehicles to a stop
Installs with rebar spikes on asphalt surfaces and lag bolts and shields on concrete surfaces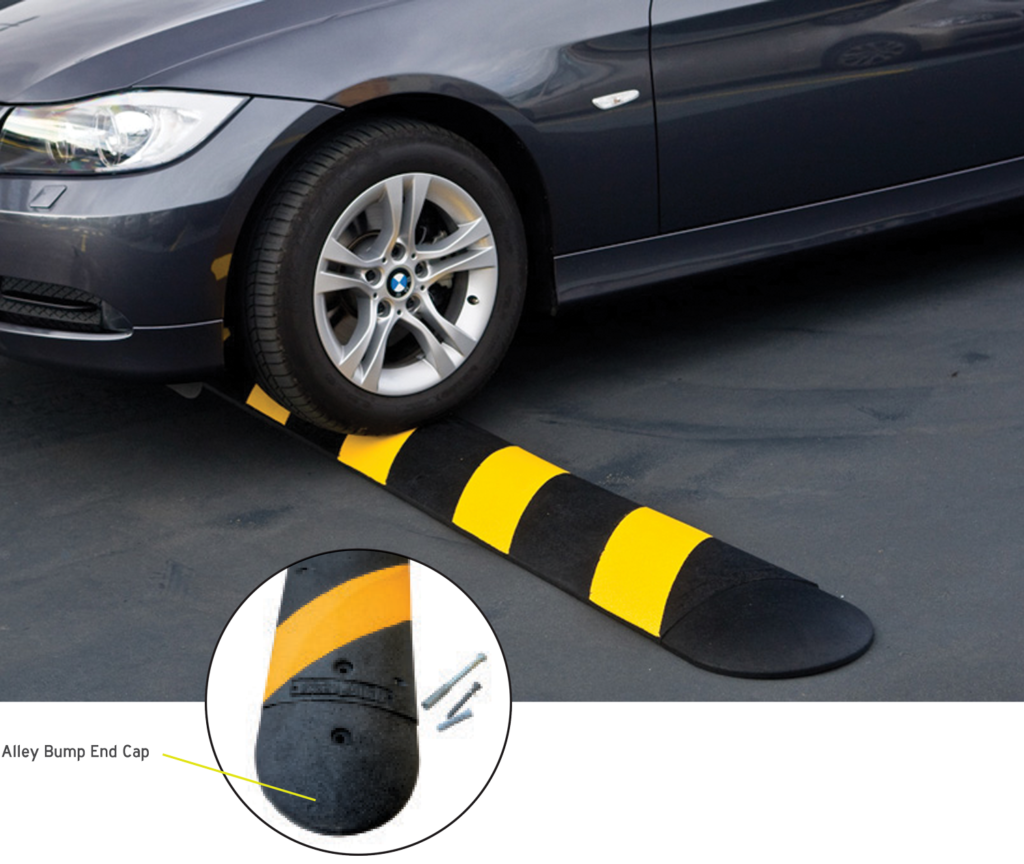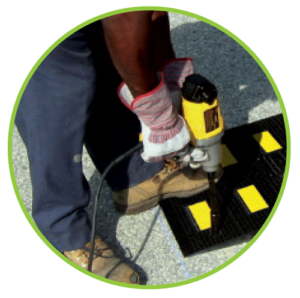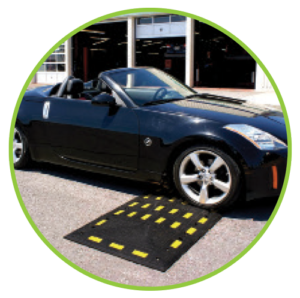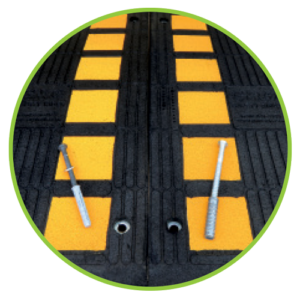 Safety Rider® V Mini Speed Humps
Interlocking tongue and groove system
Yellow reflective tape on mid-sections and end caps helps reduce trip hazards
Module units can cover width of any roadway
Includes installation hardware (lag bolts and shields)
Warranty: 1 year (under normal use)
Ideal in front of gates, toll booths and all parking access facilities